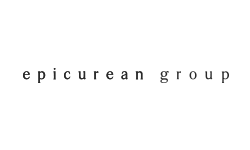 Chef de Partie / Demi Chef / Cook
Sheung Wan | Central 上環 | 中環 Full Time
BRAND Epicurean Group
Chef de Partie / Demi Chef / Cook
Job Description
Our menu consists of a variety of Pica Pica, which is Spanish for dishes served in small portions. That's how our restaurant is named. Come & join us now!
Responsibilities
Food production, preparation and presentation with consistent and quality standards
Ensure courteous, efficient and flexible service that supports the restaurant and bar
Less experienced will be considered for the junior positions
Requirements
Pleasant, passionate about good food and great customer service
Good team player, self-motivated and versatile
Minimum 1 to 3 years relevant working experience
Well-versed in food hygiene, with relevant qualification is an advantage
Fluent in both oral English and Chinese
Benefits:
8-Day Off
10-Day Annual Leave
Duty Meals
OT Compensation
Medical Subsidy
Tips & Incentives
Interested parties, please email your resume with current and expected salary to
[email protected]
or via 
Whatsapp: 5484 8944
for more job details.
We are an equal opportunity employer. All applications received will be used strictly for selection purposes only. Your application may also be considered for other suitable positions within the Epicurean Group. Unsuccessful applications will be destroyed after 6 months