Every year under the bright full moon, families come together to celebrate Mid-Autumn Festival. It is a well-loved tradition for families and friends to enjoy a meal while gazing at the moon together. Xia Fei Society and Joy and Joy have released festive special menus to celebrate the union of friends, families, and loved ones.
Immerse yourself in Shanghai's festive atmosphere this Mid-Autumn Festival with Xia Fei Society's special festive menus. The set menus feature an array of Xia Fei's Shanghainese signatures, including a steamed giant Garoupa Belly with aged yellow wine; braised abalone, and sea cucumber with meatball and egg dumplings in a casserole; roasted whole Peking duck; and steamed shanghai minced pork dumpling. The set menus are available for four, eight, and twelve people, starting from $1,980 for four people.

Joy and Joy is offering a special set menu, featuring nine signature dishes and two desserts. Including double-boiled pig lung soup with fish maw and almond juice, deep-fried crispy chicken, and steamed crab with glutinous rice, the dishes are bound to please your palate. The menu is priced at $4,280 for 8 people and $6,380 for 12 people. For families and friends of four, Joy and Joy has also released a menu priced at $2,380 with six signature dishes and a dessert. The menu includes traditional auspicious dishes such as braised shark fin in chicken broth and braised fish maw with goose web and Chinese mushroom.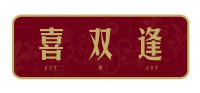 Give us a call, book now, and celebrate with us!
Xia Fei Society
4/F, Century Square, 1-13 D'Aguilar Street, Central, HK
Booking & Enquiry: 2522 7611

Joy & Joy
Shop 211, 2/F, Melbourne Plaza, 33 Queen's Road, Central, HK
Booking & Enquiry: 2810 5366