May 8, 2020
Mother's Day Feast of the Year
Xia Fei Society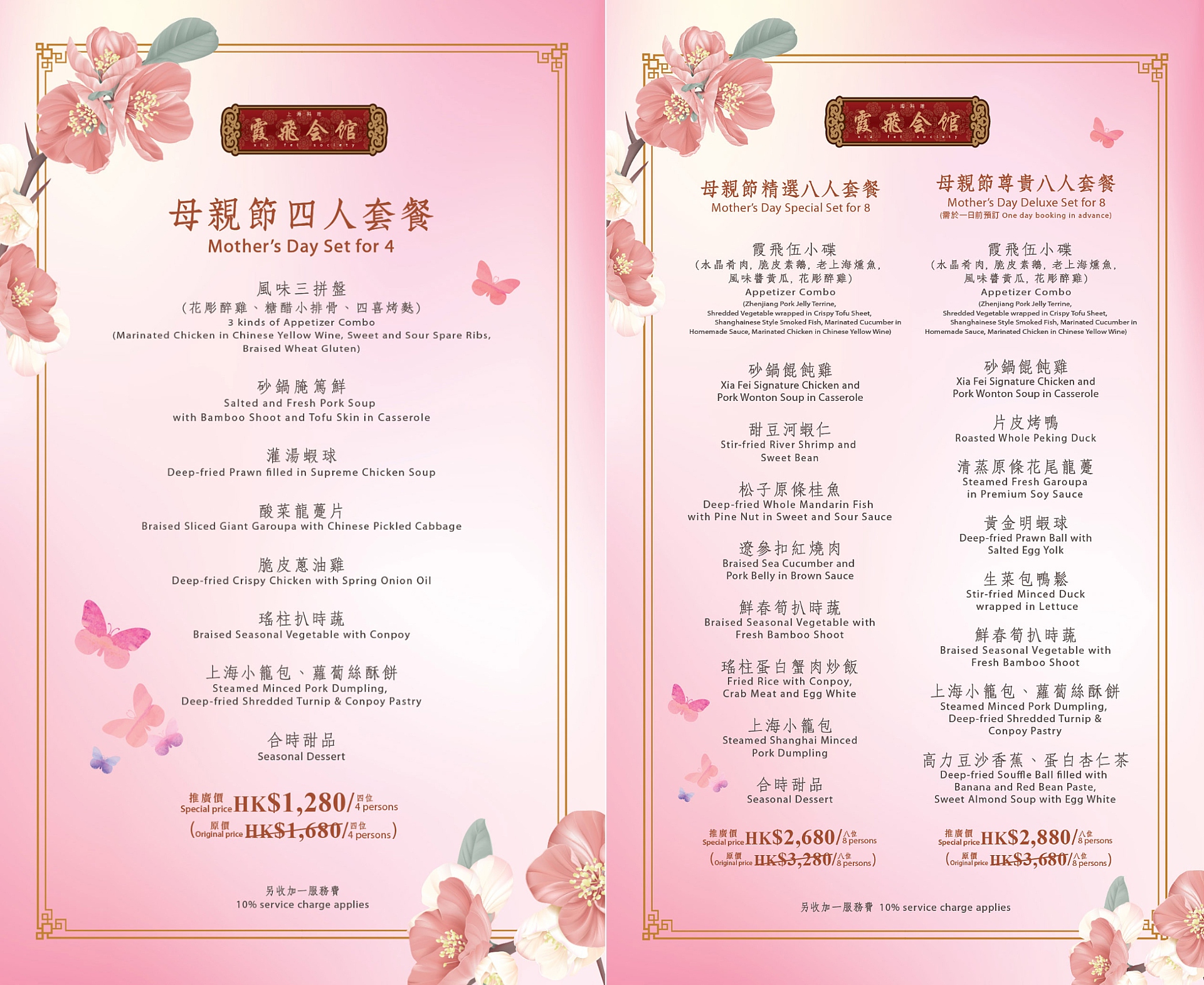 We're proud to introduce the tastiest set for our Mother's Day meal. From traditional dishes to seafood delicacies, now it's time to surprise your beloved mommy for a memorable night.
Limited offers, call now 2522 7611 to reserve your table today.
Have a great celebration and Happy Mother's Day to All!